You are here:
Home
/
BMW Car Service
BMW Service, Repairs, Bodywork, MOT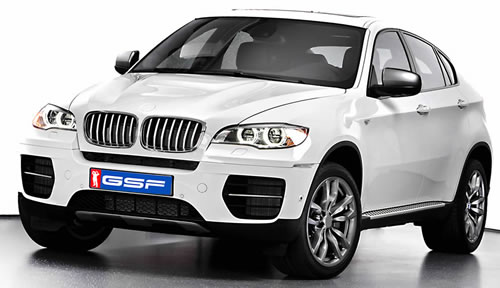 BMW was established as a business entity following a restructuring of the Rapp Motorenwerke aircraft manufacturing firm in 1917. Due to the Treaty of Versailles, BMW had to cease aircraft-engine production. Therefore the company shifted to motorcycle production as the restrictions of the treaty started to be lifted in 1923. The first car which BMW successfully produced and the car which launched BMW on the road to automobile production was the Dixi, it was based on the Austin 7 and licensed from the Austin Motor Company in Birmingham, England. Its journey hasn't been the smoothest, however in June 2012 BMW was listed at the #1 most reputable company in the world by Forbes.com. It also owns and produces Mini cars, and is the parent company of Rolls-Royce Motor Cars. BMW produces motorcycles under BMW Motorrad, and plug-in electric cars under the BMW i sub-brand.
GSF Motor Works is one of the largest independent BMW car servicing workshops in Central and South-West London. In our garage the BMW car owner can have the service, repair and the maintenance of his car carried out cost effectively by our mechanics in line with the manufacturer specifications. GSF Motorworks has the latest diagnostic equipment and can carry out MOT tests as well as premium quality bodywork repairs.
ALL ABOUT YOUR BMW SERVICE
We are BMW Specialists and BMW Service centre. Hundreds of loyal customers trust us to service a BMW car similar to yours in our spacious workshop that spans across 9 servicing bays. Depending on the BMW model, be it a BMW M3, X3 or a BMW 520d, your driving style and driving conditions we apply either the Condition Based Service or the more traditional scheduled BMW Service that ranges from an oil service to an Inspection type 1 or type 2 service. In our car service workshop we can carry out your BMW MOT test as well as repairs and bodywork.
With GSF Motor Works you maintain the BMW Warranty as we strictly adhere to BMW Car Service specifications, use dealer level BMW diagnostics equipment and apply BMW approved parts and accessories. The BMW Service Cost with us is a fraction of what main BMW dealers charge. What we offer is not a cheap car service as many independent BMW garages do – we offer a trusted value for money alternative.
We serve BMW London SW, West and Central area and additional services include BMW MOT and any type of BMW Repairs.
Are you looking for a BMW car key replacement? Do you need to have your BMW checked for wheel alignment? Do you want to have dents and scratches fixed or are you looking for some more serious BMW repair? Or is it just about a simple service, and want to ensure that a proper BMW diagnostic process will be applied?
---
We can provide for all your vehicle's needs. Contact us for a quote now!
---
Terms & Explanations
CBS – Condition Based Service was first introduced with the BMW 7 Series and is an evolution of the service interval indicator that has featured on other models in the BMW range.
All current models are equipped with the CBS system except for X3 and Z4.
The CBS system is at the forefront of service innovation, and for this reason we want to ensure that you understand its principles and benefits.
CBS sensors monitor the condition of parts such as spark plugs, filters, and brake pads as well as all operating fluids. This means your BMW only receives attention when it needs it, saving you both time and money.
During every visit in our garage, we carry out diagnostic interrogation, we check and verify any control messages, we check indicator and warning lights on instrument cluster and we reset CBS display.
Traditional Scheduled Service Intervals
Scheduled servicing for non-CBS vehicles
The Service Interval Indicator counts down the mileage until your next service and shows you the information you need to know on your dashboard display. Once the service is carried out our technicians will reset the indicator and then you'll be ready to go again.
Oil-Service

Change engine oil & oil filter
Handbrake
Heater/Air conditioner
Reset service interval indicator
Front and rear brake pads

Inspection1&2

Body/Electrical system
Lighting system instrument and indication
Heater/air conditioner: change micro filter/carbon canister.
Field lighting, heater blower, horn, headlight flasher and hazard warning lights.
Battery: acid level, charge state
Seat belts: check condition of belt strap, function of inertia reel mechanism, locking reel, and belt buckle.
Body checked for corrosion
 
Engine compartment
Diagnostics: Fault memory search
Fuel cooler checked for external contamination. (Type II only)
Change engine oil and oil filter
Replace spark plugs (if petrol). (Type II only)
Check coolant level
Intake silencer: replace air filter element. (Type II only)
Windscreen washer and intensive cleaning systems:   fluid levels
At every 3rd engine oil change: (only on diesel models): Intake silencer and fuel filter are checked.
Steering fluid reservoir: fluid level.
Reset service interval indicator.
Brake fluid changed as per service indicator. (Type I only)
Chassis area
Brake pads: check pad thickness with measuring gauge. If needed, pads will be replaced and brake caliper cavities will be cleaned
.
Brake discs: check surface and thickness
Handbrake:
Steering components: check for clearance, leaks, damage and wear
Tyres: inflation pressures, correct if necessary (Type I only)
Under-body including all visible parts: check for damage, leaks and corrosion
Tyres: inflation pressures, external condition, tread depth and tread pattern. (Type II only)
Brake lines and connections: visually inspect for leaks, damage and correct position
Replace main fuel filter (if diesel).
Reset Service Interval Indicator.
Visual Inspection check list
Wheels
&

tyres (all 4 plus spare)
Tread depth, tyre size, speed specs
Tyre condition and alignment
Exhaust system / catalyst (check for wear or damage, warning lights or noise)
Steering / Suspension (visual inspection of components for excessive wear or play, tyres for uneven wear, leaks in hoses and gear, fluid levels, road test if required)
Driveshaft / Oil leaks (includes engine mounts, active oil leaks, fluid levels)
Pads and discs (check for wear, thickness, any distortion, braking pulsation or pull)
Hoses, pipes, cables (check for leaks, wear and damage)
Brake cylinder / servo / fluid (check for leaks, wear and damage)
Check operation of gauges, all lights, horn
Rear defroster and wiper operations check,
Operation of power equipment check (locks, windows, seats, mirrors, etc.)
Engine oil (check level)
Anti freeze (check level)
Water / Oil / fluids (check for leaks)
Alternator belt condition (cracks or deterioration)
Battery health (check condition)
Brake / Clutch / Transmission Operation
Engine noise / smoke
Check for roadworthiness:
Brakes
Steering / power steering
Clutch / automatic transmission
Shock absorbers
Tailgate and warning lights
Check control
I took my BMW M5 to GSF for some general cosmetic repairs as after owning the car for the past ten years from new, I have reluctantly decided to sell it. From the outset, the team were on the ball, attentive and very professional. The service advisor, Michelle, is a delight, She is always laughing but never seems to drop the ball. She is also very articulate and has an attention to detail. The main assessor there is a guy called VIP. Clearly very experienced , he missed nothing and knows his cars and each model. The quote to make good was extremely competitive and the quality of the work was perfect. I would recommend them to anyone. In case anyone thinks this is not an independent review. please contact me.
Went for a general service in my Polo. A bit far away from my home in Old Street, but fair in pricing and fast.
Couldn't give enough stars ! They helped me out at the last minute and were so helpful. Definitely using them for all my car work in the future. Roberto was amazing. Thank you.
I had a great experience with GSF. They were very helpful and friendly and fitted me in very quickly. The work which they have done is fantastic and if I ever have a problem with my car again I will be sure to return to GSF. I would also highly recommend them to anyone who is in need of any car help. Thanks to the team for doing such a great job on my car, she looks brand new 🙂
Very Happy with the service. Was there a couple of weeks ago for some bodywork Will use them again for my mot and service
From start to finish, GSF provided an excellent experience. Comment relates to service/ MOT of Audi A3. All the staff (including initial call, car pick-up and servicing) were courteous, helpful and knowledgeable. As well as this excellent customer service, the price was reasonable and the turnaround quick.
Great service, very good communication. We get our (ageing) Audi A4 serviced here. Thanks guys
I dropped off my car to have the tracking reset and asked Roberto at GSF to also look at a couple of other issues that were affecting our car. They did all the work efficiently and fixed all the problems. The great news was that they only charged me for the tracking job, which was very reasonable. I would highly recommend them and would use GSF again.
GSF did a fantastic repair to my BMW Z4. You would never know that the bumper had been replaced and sprayed to match the existing colour. Great costumer care and the excellent valet was added bonus.
I have been using GSF for years. Would highly recommend them to anyone.
I was recommended this Garage who by a close friend. As new customer they immediately gave me a good feeling of competence and knowledge about my vehicle (Renault). Major server was completed without issue using good quality fluids and they pointed out (and fixed) some safety issues my previous garage had missed. The tracking was adjusted perfectly and the car drives perfectly now. Overall Very happy and will return when the next service is due. Thanks a lot GSF !!
Found this garage to be very helpful and also extremely professional. They did a great job on my Range Rover from a simple service to diagnosing a fault with my alternator. But the best bit of it all is the price competitive and also the labour charge is alot less than any main stream garages plus the work is 100% bang on, so will be using them again for my wife's Mercedes.
I went to GSF after moving to South Kensington to service my BMW 3-series. The staff were friendly and car-literate. Best of all they tell you when you can have your car back and actually stick to it. Previous experiences with other garages promising it will be ready in one more day etc are just a nightmare. I am going to make GSF my regular garage.
Great service. People were very helpful and polite. The car looked good as new and cost a fraction of what main dealer was quoting. Turnaround time was really quick too.
This is hands down the best garage I have ever been to. I wouldn't hesitate to recommend… and often do unprompted. Love these guys.
Many people told me that repairing of the clutch will take a whole day and that's the main reason why I really appreciate the efforts of these guys. They managed to repair it for about 5 hours and I was more than pleased by the job done. Thank you guys !
GSF MOTOR WORKS LTD
Unit E & F London Stone
Business Estate Broughton Street,
Battersea London SW8 3QR
Tel: 0207 819 9555 & 0207 819 9797